Truck Parts Shortage Solutions
---
Truck parts shortages have become a huge issue for fleet owners and managers alike over the past couple years. Unfortunately this problem is not going anywhere anytime soon, but we have come up with 5 Truck Parts Shortage Solutions for you to keep your fleet on the road.
1. Hold Commonly Used Parts In Stock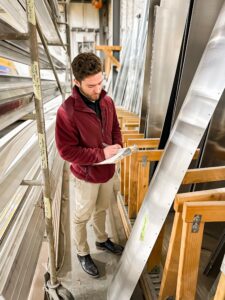 Talk with your suppliers or look at jobs from the previous months. See which parts you use the most and see if you can buy those in bulk from your supplier. This option not only can help to make sure that you have the parts you need when repairing your trucks, but can also help with saving money in shipping and in parts if you can negotiate a bulk discount with your supplier.
2. Local Fabrication Shop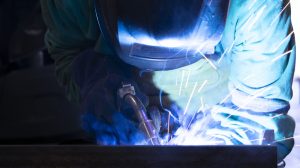 ---
Need to replace a corner post on a box truck? Or maybe a bracket on a tractor? But the parts just aren't available. Check with a local fabrication shop and see if they can replicate the OEM part. You may even get lucky and find out its cheaper to have it made locally. Either way it better than waiting on a back ordered part that is causing your revenue generating truck to sit stagnant.
3. Used Parts
Can't find the part to hold in stock and cant make it locally? Sometimes used parts can be a great alterative to allow your truck to get back on the road ASAP. Recourses like truckpartsinventory.com, eBay, or LKQ can be great ways to find like-new parts your truck needs to get back to work.
4. Repair vs Replace
If parts are just nowhere to be found and cannot be fabricated maybe its best to try and repair it. parts like hoods, fender extensions, doors, and other panels can sometimes be repaired using a bit of elbow grease and body work. Heavy duty truck damage shops like Fleet Fast are known for providing best in class repairs at speeds that no back order could compete with. Other parts that could be considered for repairs or rebuilds may include starters, alternators, engine internals, and other rebuildable pieces. Make sure to check with local engine rebuild shops as well a electronic repair places.
5. New Vendors
This one may be obvious but can sometimes be looked over. Looking around at new suppliers and ecommerce sites may surprise you as to who has your needed parts in stock. Make sure to check out of state and even out of country for parts that are needed to get your truck back on the road. we often use Find it parts as a recourse for finding heavy and medium duty truck parts that our local dealer just doesn't have in stock or cant get.
---
Fleet Fast is the #1 damage repair facility serving fleets in Northeast Ohio and surrounding areas
Let us delight you with the fastest turn around times in the industry